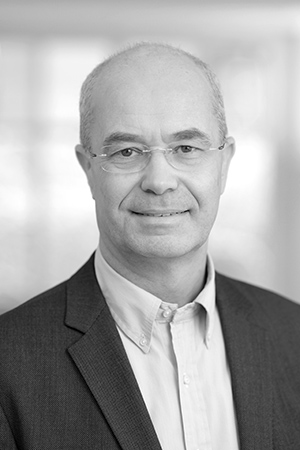 Prof. Dr. Andreas Lienhard
Member of the Board of Directors (constitutional and administrative law)
CV
Andreas Lienhard is Professor of Constitutional and Administrative Law at the Center of Competence for Public Management (Managing Director) and the Institute for Public Law at the University of Bern.
Lienhard studied law at the University of Bern, qualifying as an attorney in the Canton of Bern in 1991. In 1994 he received his doctorate, and in 2002, his postdoctoral degree (Habilitation). He is an executive member of the intervarsity Swiss Public Administration Network (SPAN) and Director of Studies for the Master in Public Management and Policy (Master PMP).
Lienhard's activities focus on constitutional and administrative reforms (in particular, New Public Management, Public Corporate Governance, court management, and public-private partnerships), public financial and economic law, and law-making processes. Since 2009 he has managed the "Evaluation of Research into Law" project, run by the Rectors' Conference of the Swiss Universities (CRUS), and since 2012, the Swiss National Science Foundation project entitled "Principles of Good Court Management in Switzerland". Dr. Lienhard is also the project leader and a contributor to the project entitled "Evaluation of the Effectiveness of the Reformed Federal Judicature".
Andreas Lienhard is a co-editor of the International Journal for Court Administration (IJCA) and a co-chair of the EGPA Permanent Study Group XVIII: Justice and Court Administration. He is also a member of the advisory board of the journal "Der modern Staat" (dms), a board member of the Swiss Association for Administration Organisation Law, and Vice-President of the Network of Experts of the Swiss Public Private Partnership Association.
Research Projects